Top Talks from GDC '09
Unfortunately we're not over in San Francisco right now for the 2009 Game Developers Conference which is happening all this week – maybe next year! However we have been following the coverage – there's been some excellent talks, many of which you can enjoy even if you weren't there. Here's my pick of the most interesting ones so far:
Simon Carless on Indie Sales stats
A very in-depth presentation by Simon Carless (chairman of the Independent Games Festival) where he has collated all the sales stats he can find for indie games split across Xbox Live Arcade, Playstation Network, WiiWare, the iPhone, and PC:
- A recent interview (March 2009) revealed that early puzzle title Enigmo has now sold 810,000 units (as cheaply as $0.99 for many of them, though)
- Super Monkey Ball sold 500,000 units as of November 2008 at as high as $9.99 (!!) – MAJOR EXCEPTION due to early adoption
- Even for newer titles on a day by day basis, stats are impressive: iShoot was #1 in the App Store on January 11th 2009 with 17,000 downloads at $2.99 each – in one day – $35,700 to developer.
And here's all his slides as he has kindly uploaded them for our enjoyment.
Ron Carmel of 2D Boy explains what it cost to make World Of Goo
A particularly interesting talk by one of the creators of last year's massive indie hit World Of Goo, where he basically answers the question 'How much money do you need to start an independent game studio?' (Answer: $116,000). They also spill the beans on where all the revenue has come in for World of Goo (Steam vs WiiWare vs others).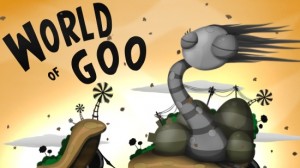 Read the full summary now, it's totally worthwhile.
Edit: 2D Boy put their slides from this presentation up on their blog, grab them here.
Stardock CEO on why hardcore PC games are still totally viable
Brad Wardell, the CEO of Stardock (publisher of Sins of a Solar Empire, among others) gave a talk detailing why hardcore strategy games can still do extremely well. Check out the numbers:
Galactic Civilizations II

$1.2 million budget (original plus two expansions)
$500,000 marketing
$500,000 distribution
$10 million revenue

"I'll go out on a limb and say a ten-to-one ratio of investment to earnings is good," joked Wardell.
Nice to see the big numbers! Read the full summary here.
Fez and World of Goo developers talk about promoting your game without a budget
Another extremely interesting one, this time with Kyle Gabler (World of Goo) and Phil Fish (Fez) talking about how to drum up hype for a game on the usual marketing budget of the indie game developer (zilch of course!). If you don't know what Fez is (it's only due to be finished sometime this year, after all) have a look at this video:

Some good points in their presentation (#1 being "Don't spend money – just talk. Give interviews, do podcasts, meet people, etc"). Have a look at this summary on GameSpot or this even better one by Untold Entertainment (the World of Goo / Fez talk is about halfway down).

Thanks for reading! Now check out

Guild of Dungeoneering

, a game I'm making where you build the dungeon instead of controlling the hero! \o/

Comments are currently closed on this post.