A Short Talk On Flash Game Development
As part of an interview for a change of company in my day job (web app developer) I gave a 20 min presentation on a topic of my choice. I went with an overview of Flash Game Development – how you can easily do it as a programmer, and how you can make it work as a business. You can view the full presentation on slideshare by clicking the image below – just make sure to switch the comments tab over to 'speaker notes' (below the slides) as everything will make a lot more sense then!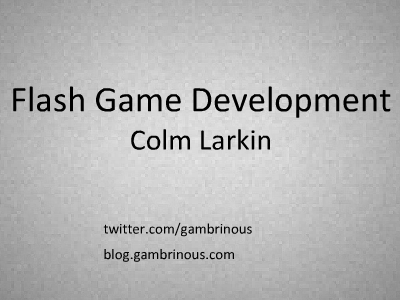 Thanks for reading! Now check out

Guild of Dungeoneering

, a game I'm making where you build the dungeon instead of controlling the hero! \o/

Comments are currently closed on this post.